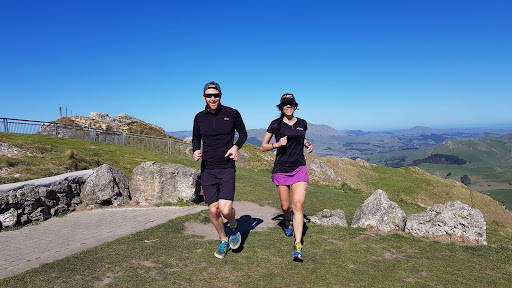 How To Run Faster.
Be Stronger.
Run Longer.
Without Burnout
Or Injury.
Have you struggled to fit training into your busy life?
Want to run your first 5km or even a 100 miler?
Maybe you don't know where to start?
Perhaps you have done a few races but keep having motivation or injury troubles?
Do you want to beat last year's time or finish at the front of the pack?
Do you want a programme that is personalised to your ability, your needs and your lifestyle?
Peak Run Coaching provides a holistic approach and personalised training plan designed to get you to the starting line in the best shape possible. It's completely customised to your level, injuries, lifestyle, goals and schedule.
Onboarding call with Neil Wagstaff to discuss your goals and mindset

Full video analysis to improve your running form and efficiency
Fully periodised training plan - we've done the hard work for you so you can focus on the training
​Run training sessions (and intensity guide) so you know exactly what to do (no more trying to figure it out yourself)
​Injury prevention, and recovery strategies (not just running sessions)
​Strength and mobility sessions to help you stay healthy, strong and prevent injuries
​Mindset and mental toughness training
​12 month access to the Peak Run Coaching online training platform, APP and resources
No matter if you're training for a 5k or a ultra marathon, a Peak Run Coaching programme ensures you're doing the right workouts and the right mileage to help you reach your goals.
A Peak Run Coaching programme takes the confusion out of training.
Don't be frustrated by complex training plans. Leave the hard work to us!
You get a detailed training between 8 - 24 weeks long (depending on your goal)
to make you a faster, healthier runner.
Got Questions? - Contact Us!
And when a personalised training plan fits your needs,
you get results like this:
Steph Nevins - New Zealand
"Oxford Odyssey Mountain Marathon done. 42 km with 3500m vert. Sliding in at 8hrs 26 just under my goal time. A big thank you to Neil for giving me the confidence and training plan to do this. The race felt like a natural progression from the training and not a shock to the system (all though still brutal!) July last year a 10km with 200m vert was scary! So many lessons learnt along the way and in the race and I'm definitely hungry to do more!"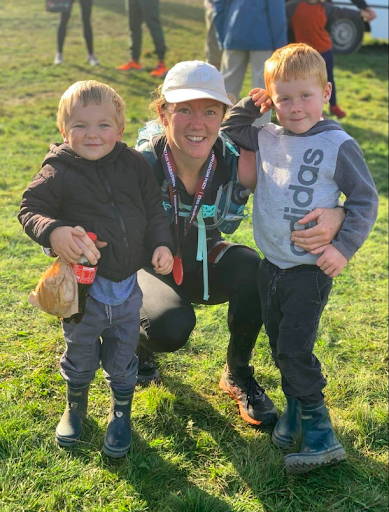 "You never know what you are capable of until you try. Big shout out to Neil for being patient with me and helping me on this journey. First marathon in the bag! I am overwhelmed with joy and pride.
Keep going and never give up on yourself. Be brave and risk being seen in all of your glory!"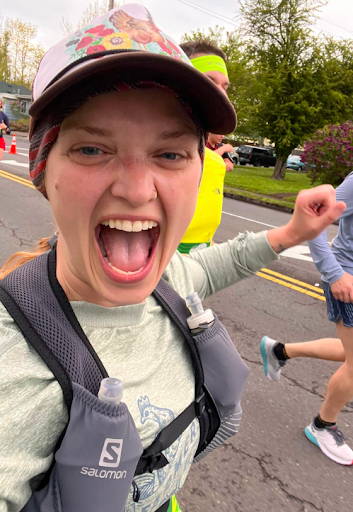 Kyrone Gosse - New Zealand
"I recently ran my first multi stage ultra - the Southern Lakes Ultra. It was freaking amazing! The idea of running an ultra every day for 6 days scared the hell out of me, I expected to be broken and struggling on, but thanks to the epic training plan and preparation Neil helped me with, I didn't even get a blister. In fact I got stronger and stronger through out the week. If you get the chance to enter a multi stage, or even to do the SLU I highly recommend you take it. The people and the experience are absolutely life changing."
The Run Training System
by Neil Wagstaff
Neil has spent over 25 years in the health and fitness industry helping clients in sport, gym, corporate and clinical settings. He is fully committed to getting his clients strong, healthy and the fittest they can be in both mind and body.
As a speaker, educator, health and run coach, and Dad to three young children - Neil understands how difficult it is to maintain a regular health and running regime in the midst of a crazy busy life! He understands what it really takes to make a permanent change and achieve the goals you dream of.
Neil applies a truly holistic and fun approach to his coaching and business, not only looking at the outside of the body but also looking at internal health and wellbeing. He understands that the systems of the body are highly interconnected and with this in mind he has a strong focus on lifestyle management and epigenetics, the foundation of health and fitness.
Neil loves running. He has completed 100km around Lake Taupo, a handful 50km events,
many marathons,half marathons, 10km and 5km events. In addition to this he has completed three 12 hour rides on a stationary spin bike for charities and causes close to his heart.
He's a certified good guy.
How long is my training plan?
Since the training plans that we create are all personalised - it depends!
Most of the plans that we build are between 8- 24 weeks.
How long does it take to get my custom training program?
After your onboarding call it takes about 5 business days for us to look at your videos,
review your questionnaire, and build your program.
Do I need any equipment for the strength and mobility training?
The minimum equipment you will need is below. We can cater for body weight work outs and full gym workouts. We will ask you to list the equipment you have access to in your questionnaire.
I'm a total beginner. Will this be too advanced for me?
This program is for everyone. We work with runners who have just started running and those who are on walk-run programs. No matter your level, we can make a training program work for you individually.
I'm just getting over an injury. Should I wait to get a plan or do it now?
We can help with your return to running and rebuilding your strength and endurance without risking further injury. We will discuss your injury and through video analysis and questionnaires, then confirm the best starting point for you. We want you to return to running healthy and injury free.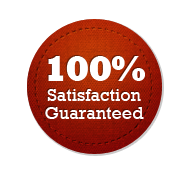 Our programs come with a 100% satisfaction guarantee. We've worked with thousands of athletes over the years. Our programmes are tried and tested, and get consistent results. Please contact us within 30 days if you have any questions or concerns and we will work through them with you.
Get started now for $397
or 3 easy monthly payments
Got Questions?
Book a free 15 minute
phone consult